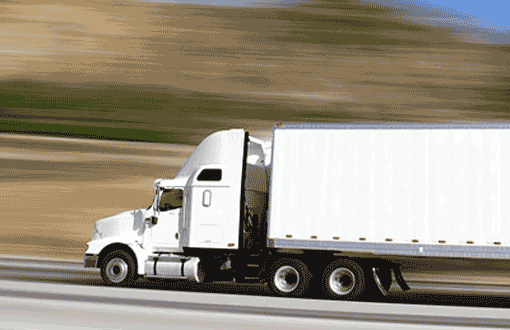 Accidents involving 18 wheelers and commercial trucks rarely result in minor damages. In fact, all too often, 18-wheeler accidents leave victims with traumatic personal injuries, or worse. An extremely large percentage of these accidents are caused by something that could have been prevented, including:
• Negligence or fatigue
• Speeding
• Improperly secured loads
• Substance abuse
The moment an accident occurs, a flurry of events follow, including the involvement of insurance companies, trucking corporations and more, all the while you or your loved ones are reeling from an injury caused by this unexpected and catastrophic event. Ensuring that you are protected and well represented following a trucking accident with injury requires the expertise of an attorney who specializes in this specific type of litigation.
Commercial trucking and 18-wheeler accidents are unlike other accidents. Firstly, the results are usually far more damaging. However, there are also other unique aspects to consider, including specific commercial trucking laws, log books, accessing electronic control modules and more. As one of Louisiana's most trusted lawyers for victims of 18-wheeler accidents and other trucking accidents, the attorneys at the law offices of Frank J. D'Amico, Sr., are superbly positioned to help you and your family make it through this particularly difficult time without suffering any further. Our offices not only conduct thorough investigations, interviews, reconstruct the accident scene and handle the necessary paperwork involved following a commercial trucking accident; but we also help our clients seek the necessary medical care to ensure a fast and full recovery. Our mission is to help you stop suffering as quickly as possible.
No one wants to suffer through a long litigation process, particularly someone who has just experienced a painful injury from a traumatic accident. But the truth is that many, if not most, trucking companies have insurance companies that are looking to settle quickly, because they know you'd rather move on than deal with more stress and pain. By working with an experienced 18 wheeler accident lawyer, you won't have to sit through lengthy discussions and back-and-forth litigation. At the law offices of Frank J. D'Amico, Sr., our goal is to make this process as quick and painless as possible for you, without compromising your rights as a victim. You and your loved ones shouldn't have to suffer any more than you already have. Our attorneys are focused on providing you unparalleled legal support so that you and your family can move on, while receiving the medical care and compensation you deserve.
If you have been injured in a commercial truck accident in Louisiana and are needing assistance call us today!