Frank J. D'Amico Personal Injury Law Firm
500 Pontchartrain Drive
Slidell
Louisiana
70458
Tel: 985.645.0088
[email protected]
frankdamicolaw.com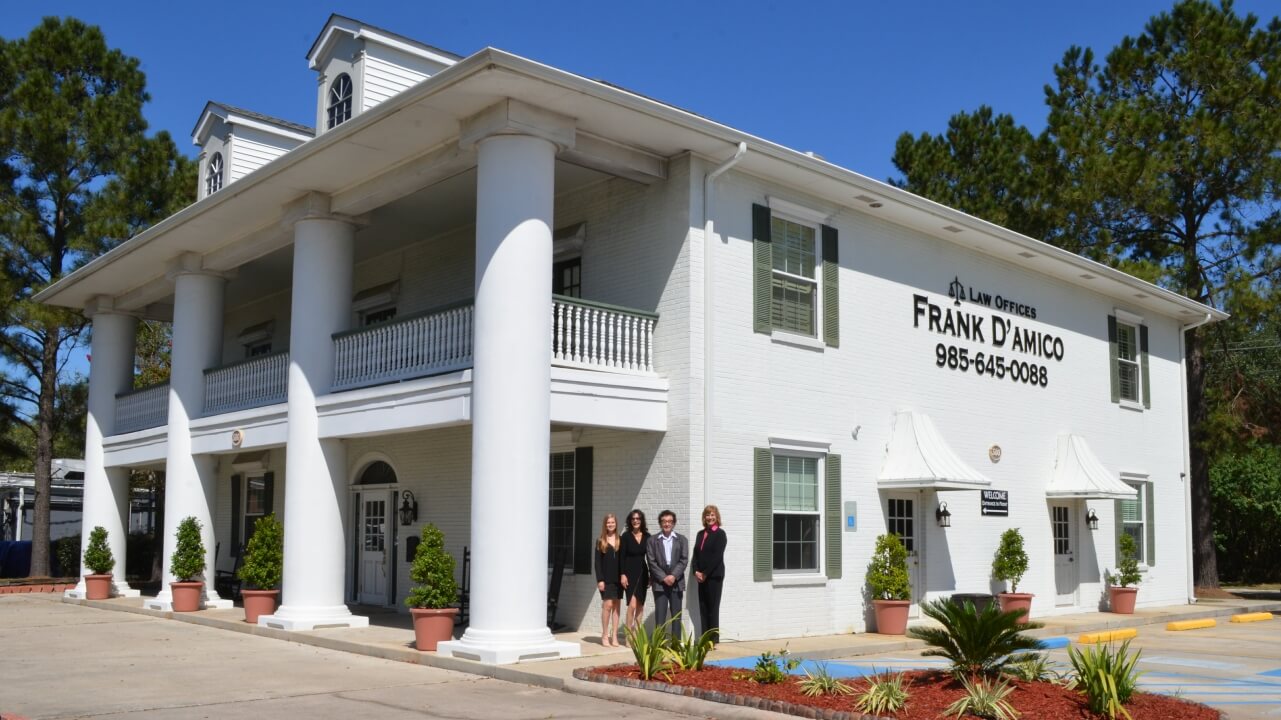 If you were injured in an accident you need a personal injury attorney that gets things done for you. You need Hammond personal injury attorney Frank J. D'Amico Sr.  Whether you need an attorney regarding an automobile accident,  or a  motorcycle accident,  even if you were injured by a poorly designed or flawed product,  the law team at the Frank D'Amico Personal Injury Law Firm know how to get the best possible outcome for you.  Commercial vehicle accidents including 18 wheelers and other tractor-trailers and semi-trucks cause a lot of injuries every year.  The law offices of Frank D'Amico Sr. handle personal injury cases on the north shore of Lake Pontchartrain including Covington La, Hammond La and Slidell La.
Do you specifically need a Hammond LA car accident lawyer?
Call us at 985.645.0088 or fill in our contact form on the main page.